INTENSE
IMMERSIVE
EXPLOSIVE
The Game Adventure Zone
is inspired by the latest spy, action and
adventure movies!
Create a leisure activity or a side business thanks to Adventure Zone .
Tailor-made developement
The Adventure Zone Game can be taylor made to suit any game space or centre, and to match your wishes and your budget.
An interactive game
Your clients will be able to work on the decorative features (bumpers, slabs on the floor, …).
Thousands of possibilities
Several scenarios available: bank robbery, escape room, spying mission, …
Offer more to your clients
Change the contents, the level, the player mode, everything is possible on a same installation.
Profitable within 6 months
With no extra costs, your project is profitable within 6 months.
English-speaking support
Your game is created by an english speaking french-team.
What is Adventure Zone ?
Adventure Zone is a game full of high concept action for the whole family, with something for all ages, both young and old!
Adventure Zone is the new explosively immersive game inspired by the latest spy, action and adventure movies! This cutting edge game will thrill with its new and excitingly interactive features! Bring the family, friends, school or corporate groups, all will be blown away by this fun and exciting game!
Adventure Zone not just a destination but an unforgettable experience! Players can embody spies, thieves, explorers…
Adventure Zone is fun, modern, easily adaptable and can take an infinite number of variations !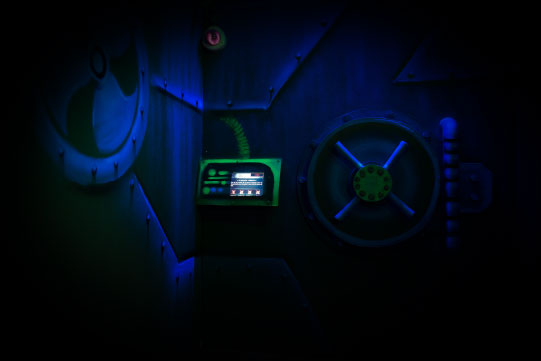 Adventure Zone is not an Escape Room, players can play more than once. No adventures are ever the same at Adventure Zone. The concept is easy: player teams go through zones where different games are offered…sometimes physical games, sometimes think games. A final scorecard stimulates competition between players and game variations ( easy , medium , difficult – for example) allow players to play more than once and differently.
Unlike classical Escape rooms, there is no need of refurbishment between 2 groups and no human intervention is required during games . How does it work ?
Join the game !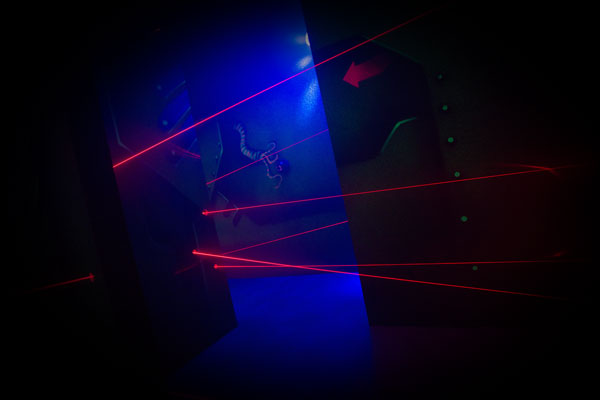 Having the chance of becoming action heroes, players will face a maze of physical agility tasks, problem solving exercisers and puzzles with the sole task of succeeding in their mission! Escaping from a jail, defusing a bomb, robbing a precious item, solving a mystery…All the scenarios are possible and available !
Several levels of difficulty allow a game for everyone. Your Adventure Zone will be available in several variants : a single physical installation will ensure several game modes to stimulate customer interest.